.. The Velvet Devil … another great WA state Merlot!
It's grande.  Another new favorite … not too sweet.  In fact, it's the perfect accompaniment to an end of the day … which is also the end of a long working relationship with a fabulous woman.  I've always loved her story telling .. she's the best.  She somehow adds the perfect faces, noises and actions to accentuate each story .. no matter if it's about her kids, the dogs .. the horses .. the crazy lady she just got off the phone with … or the guy with a speech impediment! hahaha … (Don't be judge-y … it's hilarious .. especially because it's she, who was the self deprecated subject of the story!).
I will miss seeing her most every day and hearing her stories.  Plus, she is so flippin smart and her ideas and opinions are SO well stated.  I always wished I had had those skills.  Her pragmatic way of thinking about some things (politics, unions, friends, horse ailments/competitions and work issues) shows such clarity and lineal thought process … is polar opposite from her emotional, worrying, 'Oh no, I messed that up, I wonder if they hate me" other way of thinking.  She's such an interesting, diverse person.  The best thing is, though … and the most important, if I may say so, is – her heart is huge!!! And good. She loves big and gives big .. They're lucky to get to keep her …and her family and friends are lucky to have her too.
We've pledged to "get together once a month .. to grab a cocktail and catch up" … I'm all in for the try .. however … I also realize every other month is more realistic … Even though I'm hopeful for the former.  Wish us girls luck!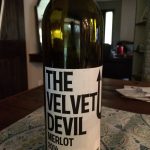 Cheers!
~m
P.S.  If you'd like to leave a comment, please do!
[contact-form][contact-field label='Name' type='name' required='1'/][contact-field label='Email' type='email' required='1'/][contact-field label='Website' type='url'/][contact-field label='Comment' type='textarea' required='1'/][/contact-form]